Opening Hours
Monday - Friday from 3pm
Saturday from 12pm
Sunday from 1pm
Under 18's are welcome in the venue only until 5pm
if you know what you are looking for then click below... Or scroll down for more
everyday deals here at parkside tavern
Happy Hour: Enjoy a wide range of drinks at £3.50 until 8pm and kick your night off in style.
Cocktails: We also serve up our cocktails in our amazing 2-4-£12 cocktail deal all day every day
Remember it's Happy Hour all night on a Thursday and a Sunday.
let's get quizzical every Tuesday
Every Tuesday at 7.30pm, hosted by Speedquizzing, is the Parkside Quiz!
With fast paced buzz in rounds, music rounds and more!
Any cask ale for only £2.50 - Come down and sample some of the finest Yorkshire and British ales there is to offer.
thursdays at parkside tavern
Happy hour prices all night until close - No excuses needed to have a great Thursday.
Sunday madness at parkside tavern
Free pool and darts all sunday. Be sure that you make a booking to ensure a spot on a table or at the oche. Free time is limited to one hour.
Parkside Tavern: The Place For Your Sporting Needs
We currently have nine 50" TV's located around the venue to enjoy the biggest and best sporting occasions .
You can now play pool whilst watching your favourite team or take a seat and settle in for the afternoon with friends.
We have two dart boards in our main bar which are rented out for £3 per half hour so grab some mates, aim straight and step up to the oche!
With a free first hour on darts on a Sunday.
we love Our drinks At Parkside tavern
We work with some fantastic breweries to help keep the choice of beers and ales ever changing.
We have 16 different beer choices which should satisfy any enthusiast with beers from Shepherd Neame, Ilkley Brewery and Saltaire to name a few.
If it's cocktails you are looking for then our bartenders are highly skilled and proud to be serving some great drinks. So check out our cocktail menu below
Introducing flatbread pizzas, sharers and nibbles
Take a look at our menu below
Play Pool at Parkside Tavern
There are four Sam Leisure pool tables situated downstairs just off the main bar area and also an extra Sam K Steel pool table upstairs in our Tudor Lounge.
Tables are booked per 30 minutes and the pricing is as follows...
Prices are £5 per 30 minutes at peak times (Thursday to Saturday after 5pm)
£4 per 30 minutes off peak (all other times).
Don't forget it is completely FREE PLAY FOR YOUR FIRST HOUR ON SUNDAYS!
want to hire our tudor lounge?
The Tudor Lounge is situated upstairs at Parkside Tavern and is available for private hire. It contains a 9ft Sam K Steel pool table, as well as it's own bar.
Its well suited for parties between 30 and 150 people and includes the use of the outside terrace. Please get in touch for more details.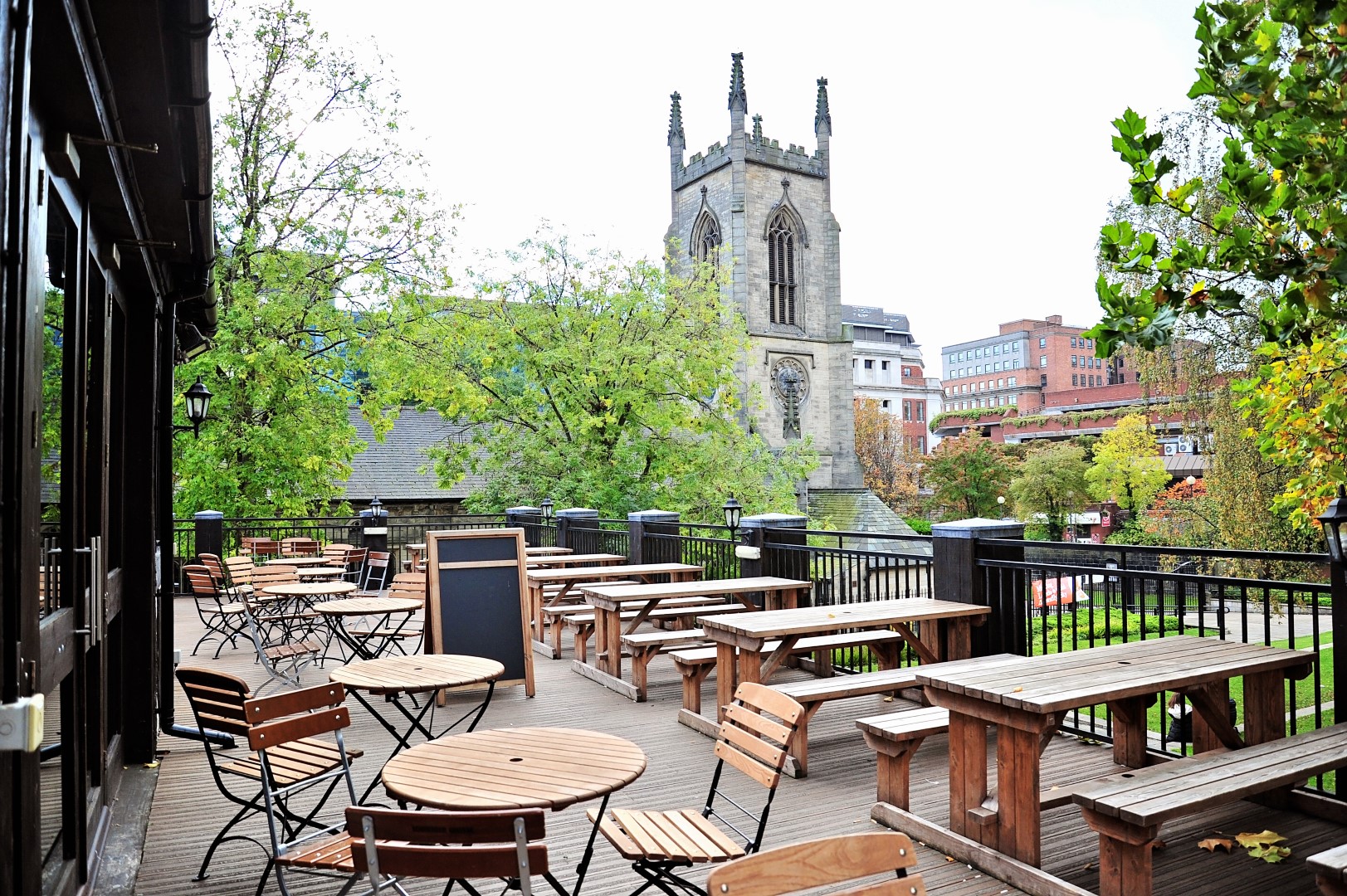 Parkside Tavern has two outside areas that get good amounts of sun (when he shows his face) which makes us the perfect place to be on a sunny day.
have a question? then Get in contact
take a look at our instagram